BOJO Intelligent Lighting (Guang Dong) Co.,Ltd


BOJO is a comprehensive manufacturer specializing in the technical development of lighting optical accessories and the design and production of lighting products. After years of technology precipitation, the product sales network has covered many countries. It has been recognized and praised by many owners, consumers, lighting designers and decoration designers in the field of optics, hotel lighting, and commercial space lighting.


BOJO is a high-quality supplier focusing on R&D and production of global LED lighting products focusing on quality, innovation and service. It has a professional R&D, sales, quality control, production management team, advanced and complete production and testing equipment. There are various types of lighting manufacturing equipment, multiple product production lines; a full set of production capabilities from research and development, mold opening, semi-finished products processing to finished product assembly; also advanced testing equipment: IES testing darkroom, optical tester, withstand voltage, insulation Tester, power meter, screener, oscilloscope, etc. Imported German rapid prototype output equipment and ERP enterprise management system.


Our products have passed 3C, CE, UL, RoHS and other certifications; we have established close product development and technology with customers in Italy, Spain, France, Germany, the United Kingdom, Singapore, Australia, Hong Kong and other places, lighting technology research and development institutions and top international experts The cooperative relationship has a certain influence in the international market.


We have a deep understanding of the lighting market and customer needs, we are capable to provide our customers with superior cost-effective products and fast delivery. company is committed to lighting product innovation and customer service, grow together with customers. Our excellent professional services can create greater value for our customers.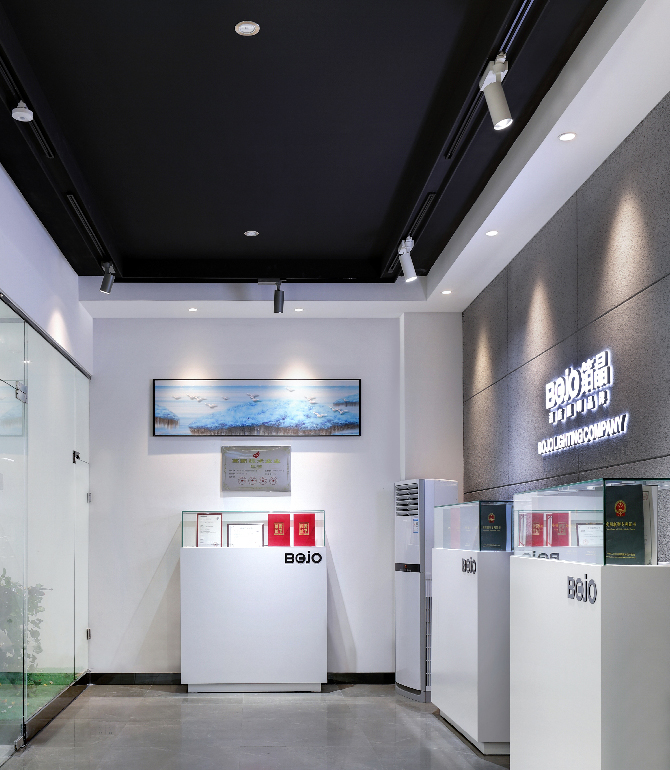 BOJO Lighting Growth Progress:


2018
•BOJO Lighting re-appears at Guangzhou Guangya Exhibition and Hong Kong International Lighting Exhibition.
•In the same year, BOJO Lighting won the Zhu Rong Award - "The most popular designer lighting brand in 2018".


2017
•BOJO Lighting expands again and relocates to Zhongshan CityHengfeng Town Xinfeng Industrial Zone.
•BOJO Lighting joined hands with Lighting Weekly to sponsor the "Zhu Rong Award" lighting design competition.
•Participated in the Frankfurt exhibition in Germany.


2016
•BOJOl Lighting debuted at the International Lighting Exhibition in Milan, Italy
•BOJO Lighting became a "high-tech enterprise" in Guangdong Province.


2015
•BOJO Lighting expanded its scale and moved to Tongyi Industrial Park in Guzhen.
•BOJO Lighting debuted at Hong Kong International Lighting Exhibition.
•BOJO Lighting ERP was successfully put into operation.
•BOJO Lighting passed ISO9001 Quality System Certification.
•BOJO Lighting passed the national compulsory certification CCC certification.


2013
•BOJO firstly participated in Guangya fair,entering the foreign market.
•BOJO Lighting Factory was renamed Zhongshan BOJO Lighting Co., Ltd.


2011
•BOJO Lighting & Electric Appliance Factory was incorporated in Dengdu Ancient Town Guzhen.